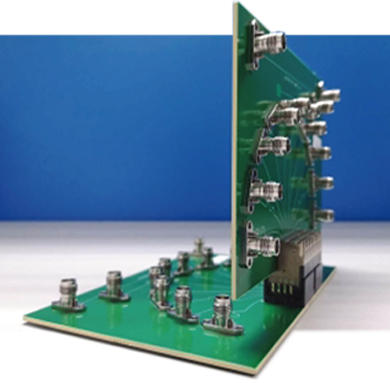 The fixtures have been customized according to the customer's test requirements:
1. User-defined backplane/connector, domestic and foreign discrete resistance, capacitance and inductance devices, self-developed chips, cables and other test fixtures
2. Conform to the test standard and accurately measure the performance of the customer's object to be tested
3. TRL/ISD/AFR and other methods can be selected according to the test scenario, which can remove the impact of the fixture. The embedding accuracy: back loss -40dB@67GHz, insertion loss ± 0.1dB@67GHz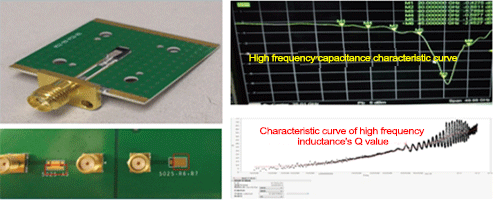 Domestic discrete device test fixture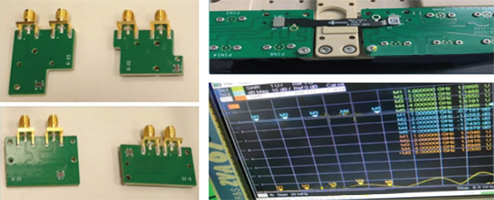 5G antenna connector clamp test
Embedded Precision & Test Precision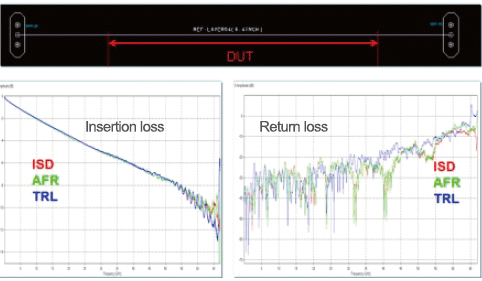 Comparison of De-Embedding Methods
The Device Under Test (DUT) measurement of the product can be realized by using a variety of different embedding methods, which can ensure more accurate results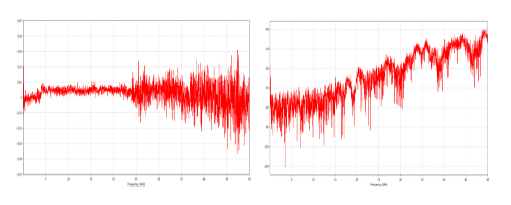 TRL de-embedding accuracy shall be 50Ghz+, IL shall be less than ± 0.1db, and RL shall be less than - 35db.
Imitation Calibration Case

Simulation test fitting with SMA head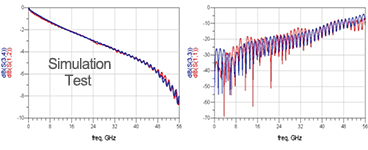 Insertion loss back loss fitting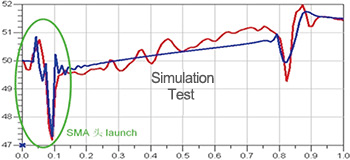 TDR impedance fitting