EDADOC Technology was founded in March 2003, and is now a listed company on the Shenzhen Growth Enterprise Market (stock code 301366). Our main focuses are high-speed PCB design and prototype & large batch PCBA production. We are committed to building a first-class hardware innovation platform by accelerating the manufacturing process of electronic products and improving product quality.

Our company has set up more than 10 R&D institutions at home and abroad, with over 700 engineers worldwide. The PCBA factory solely owned by EDADOC is located in Shenzhen, and more branches established in Zhuhai, Shanghai, Chengdu, Changsha and Tanjin . They are equipped with new Fuji NXT3 multi-function mounting machines, XPF multi-function mounting machines, AIMEX III high-speed mounting machines, automatic solder paste printing machines, 12 temperature zone lead-free (nitrogen gas) reflow furnaces, wave soldering equipment, as well as AOI, 3D X-RAY, 3D SPI, intelligent first article testers, automatic plate splitters, BGA Rework station equipment, and Selective three-proofing paint. Our focus is on high-quality R&D of proofing, small and medium-sized SMT batch processing, assembly and other services. Among the first domestic SMT Express manufacturers with a 95% 48-hour delivery rate. We also keep 100,000 kinds of commonly used electronic components in stock, and provide full BOM component sourcing services.
As a one-stop hardware innovation platform for PCB design, PCB manufacturing and assembly, our aim is to shorten our customers' R&D cycle while providing quality products & services.
EDADOC, Your Best Partner.
.

.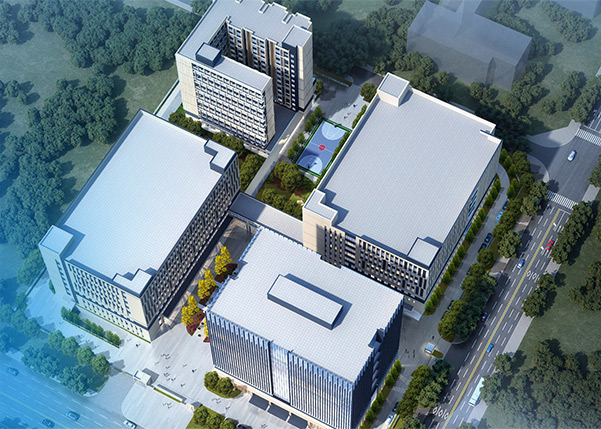 Zhuhai
EDADOC Zhuhai Science and Technology Industry is the first phase of EDADOC Zhuhai Science and Technology Park, a project currently underway. We are committed to building a base of operations integrating research & development, testing and production. Our plan is to have 500,000 kinds of components in stock, 50 SMT production lines, 3000 employees, and specialized production lines for communications equipment, industrial control systems equipment, medical devices, and automotive electronics. 24 SMT production lines have currently been put into operation.

Building area: 120,000+ square meters
Central Warehouse of Components: planned to have 500,000 types of components; 33,000 square meters
EMS Workshop: 50 SMT production lines with complete post-welding, assembly and test configurations
R&D Building: plans to build a domestic leading high-speed laboratory; 33,000 square meters

Shenzhen

Changsha

Shanghai

Chengdu

Zhuhai

Tanjin